Recently I was engaged in multiple VSAN deployments, I have read  multiple references like "VMware vSAN Design and Sizing Guide 6.6" and "VMware VSAN Network Design" but I always wanted to read the very famous "Essential Virtual SAN 2nd Edition" book for Duncan Epping which was publiched by VMware Press.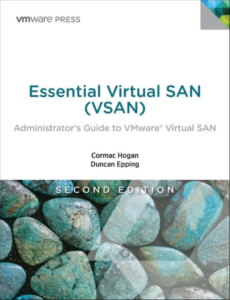 Many thanks to Duncan, As a Christmas gift, he decided to make this valuable book available to everyone who wants to learn about VSAN.
What you are waiting for ??
You can read the book online or download your copy in several formats (PDF, EPUB, MOBI) using the below link:
https://www.vsan-essentials.com/
Sharing is caring…
Mohamad Alhussein
Total Page Visits: 4800 - Today Page Visits: 1