Finally, VMware announced the list of vExperts for 2018 on the 9th of March. For me as a first timer, I was really honored and delighted to join such a community that is unlike any other in professional IT.   Many thanks to all community members, and to VMware for running such an awesome program!
That feeling when you become a member of VMware gurus family motivates and encourages you to work as one team and to contribute more for the sake of keeping the community moving forward.

The VMware vExpert community map shows how vExperts are distributed across countries. Currently there are 2 vExperts in Lebanon (me and my colleague Abdullah Abdullah – https://vexpert.vmware.com/directory/540).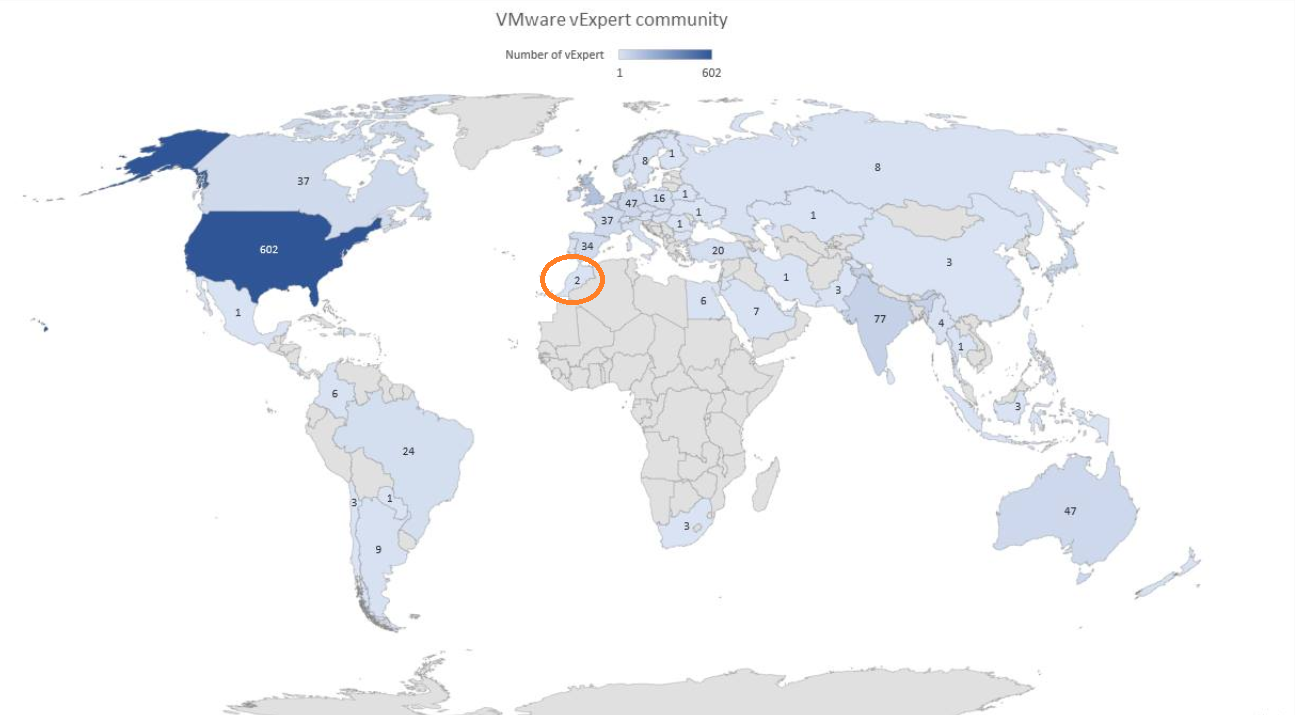 This information can be viewed as well by visiting the below link:
https://vexpert.vmware.com/directory/stats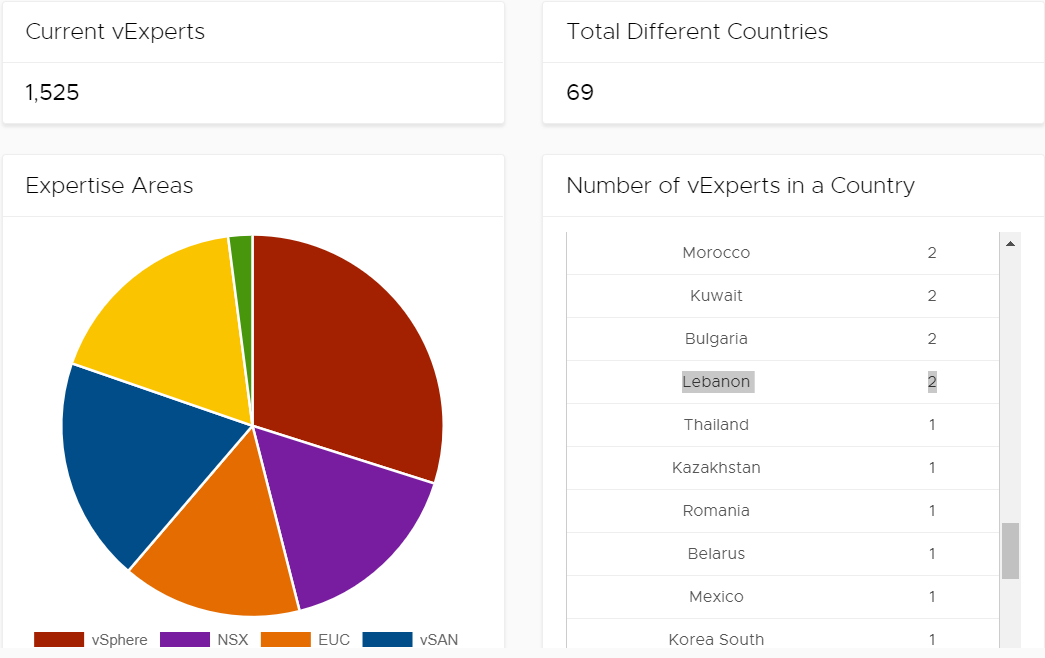 The full list of VMware vExperts 2018 can be found below:
https://vexpert.vmware.com/directory
Below is my vExpert profile as well, along with my vExpert cetificate:
https://vexpert.vmware.com/directory/1785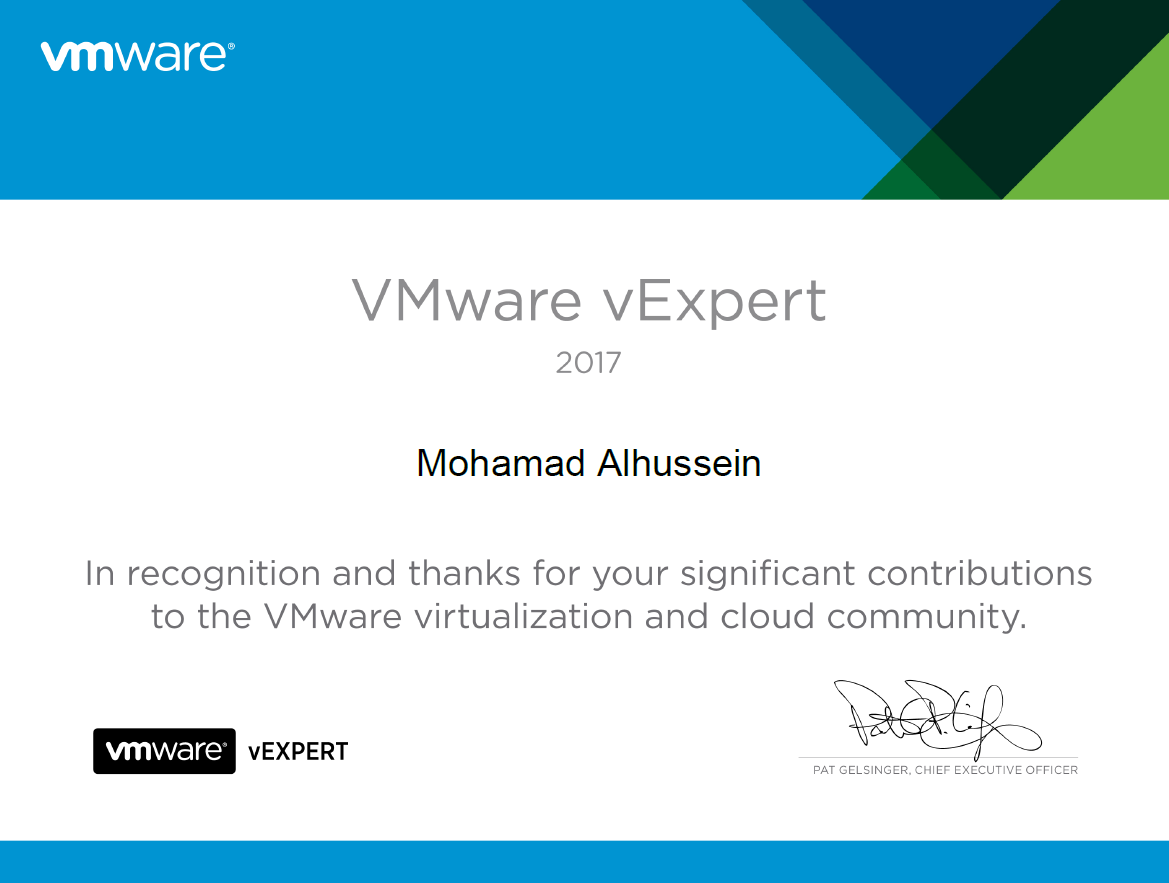 Below is a list of vExpert program benefits:
Invite to our private #Slack channel
vExpert certificate signed by our CEO Pat Gelsinger.
Private forums on communities.vmware.com.
Permission to use the vExpert logo on cards, website, etc for one year
Access to a private directory for networking, etc.
Exclusive gifts from various VMware partners.
Private webinars with VMware partners as well as NFRs.
Access to private betas (subject to admission by beta teams).
365-day eval licenses for most products for home lab / cloud providers.
Private pre-launch briefings via our blogger briefing pre-VMworld (subject to admission by product teams)
Blogger early access program for vSphere and some other products.
Featured in a public vExpert online directory.
Access to vetted VMware & Virtualization content for your social channels.
Yearly vExpert parties at both VMworld US and VMworld Europe events.
Identification as a vExpert at both VMworld US and VMworld EU.
Again, It's been a great honour to have been recognised by VMware for this prestigious title and I'd like to thank VMware as well as congratulate the other fellow vExperts who have also made it this year. Let's keep up the good work…!!
Mohamad Alhussein
Total Page Visits: 7474 - Today Page Visits: 1