It has been a while I didn't write any blog due to my short time handling multiple PSO projects with a lot of traveling.
Today I am going to share with you the procedure you can follow to migrate VMKernel ports such as MGMT, vSAN, vMotion, … from standard/distributed virtual switch portgroups to VLAN-backed segments on N-VDS.
This is very important especially in a 2-PNIC design where ESXi hosts have only 2 uplinks. To prepare such hosts for NSX-T, physical uplinks should be assigned to N-VDS switch. For sure you should not use one VDS switch with one uplink and one N-VDS switch with one uplink as you will loose any kind of high availability from uplink perspective. So, the recommended way in such a scenario is to have one N-VDS used for both Overlay and VLAN segments with all VMKernel adapters migrated to VLAN segments.
Current Configuration
We have a 2-PNIC compute ESXi hosts cluster currently prepared for NSX-T 2.4 where only one VMNIC has been assigned to N-VDS for TEP endpoint while all other VMKernel adapters (MGMT, Storage, vMotion) are still using the other VMNIC assigned to a VDS switch.


The uplink profile assigned to the transport node profile used when preparing the vSphere cluster uses a single physical adapter VMNIC1 as of now.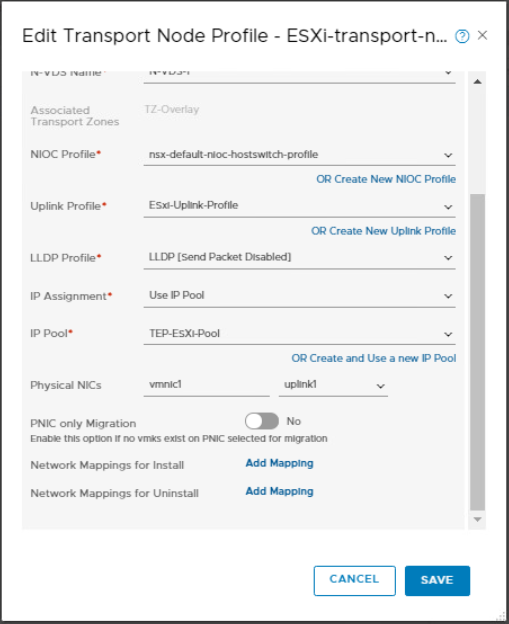 VMKernel Migration Procedure
First of all, you have to create a VLAN transport zone using the same N-VDS name used for the Overlay transport zone.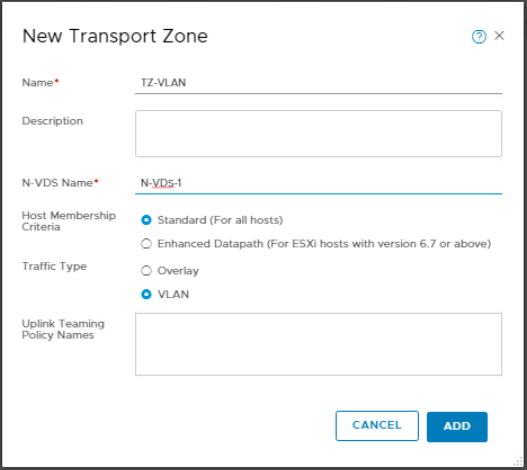 Second, you need to create VLAN segments for the VMKernel services. Specify name, transport zone,and VLAN ID.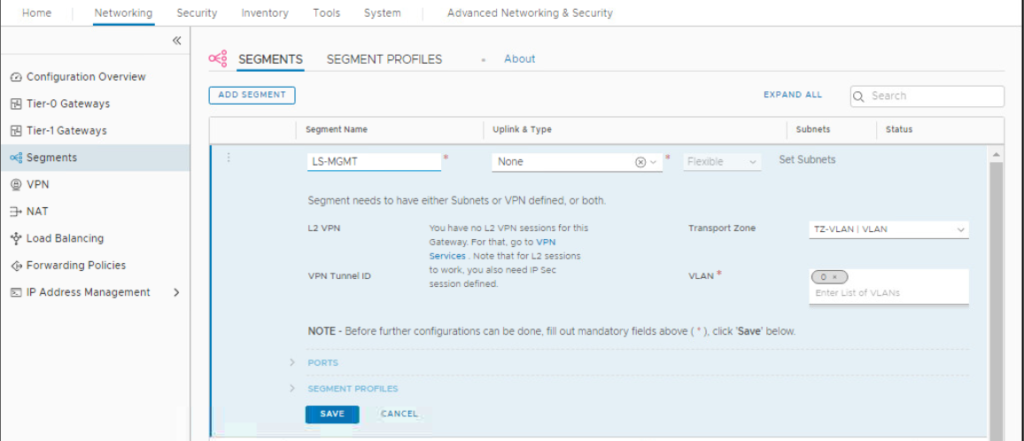 Edit the transport node profile to add the VLAN transport zone and map VMKernel adapters to the corresponding VLAN segments that we already prepared. That TN profile is attached globally to the compute cluster which means any change will be propagated to all the hosts in that cluster.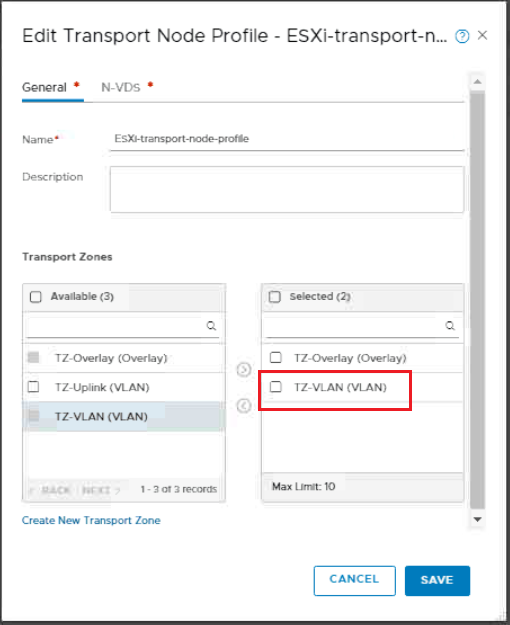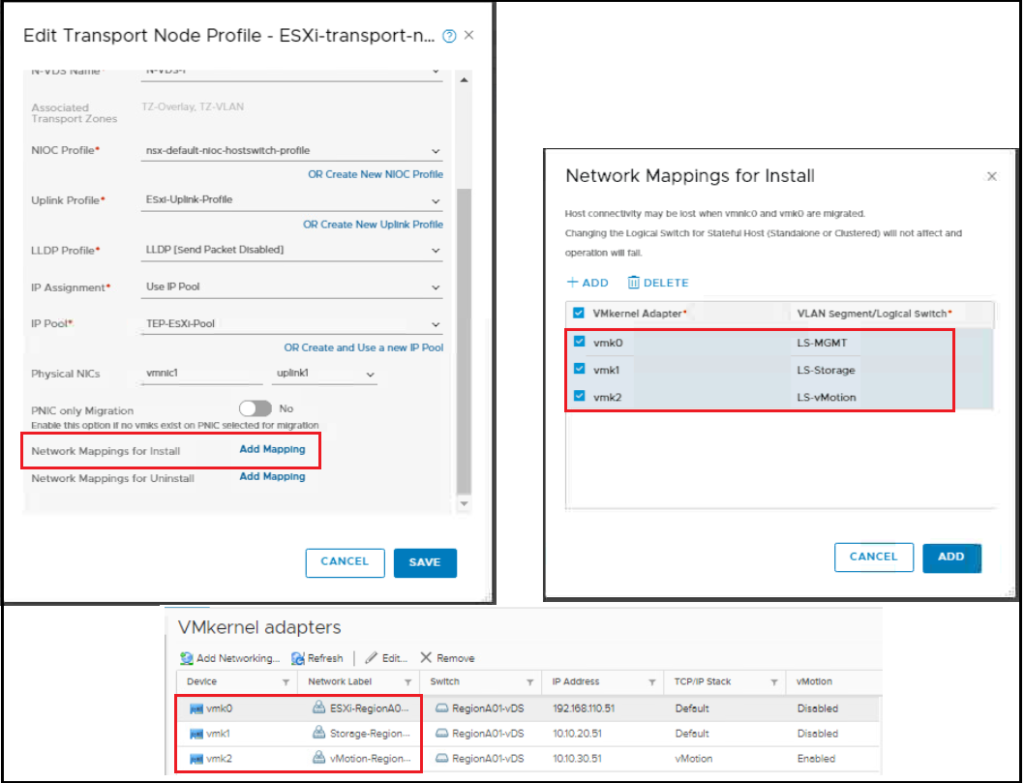 Whenever you save the transport node profile, changes will be propagated to all transport nodes. You can verify this by checking the assigned virtual switch for each VMKernel adapter from vCenter console.


As you can see now that all vmk ports are utilizing the N-VDS switch. You can go ahead and remove the physical NIC "vmni0" from VDS switch and add it to the N-VDS so that both uplinks are utilized by N-VDS switch "N-VDS-1".
Hope this post is informative,
Thanks for reading,
Mohamad Alhussein
Total Page Visits: 6507 - Today Page Visits: 1